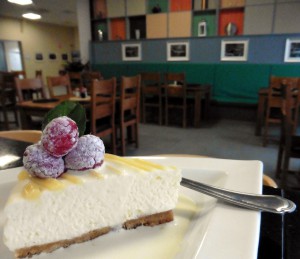 Chocks Away was established in 2007 by Caroline Gardner, Aviation Park Groups MD. Caroline appointed Head Chef James Powell, to expand the business and drive all services forward. Offering unique views overlooking the Airport runway, Chocks Away has the ability to seat up to 100 guests with further space available to hire for functions. Fully licensed and open 7 days a week, Chocks Away continues to thrive with James now pursuing further opportunities with outside catering ventures whilst refining what is currently offered.
With this quality of service belief, we are proud to launch our 'Aerodrome' Afternoon Tea. James comments: 'As we continue to prepare everything on the premises we strive to source our fresh ingredients locally, helping to build strong relationships with our suppliers so we always know where the freshest produce comes from and that it's the best it can possibly be. By doing this we can ensure our reputation & standards continue to thrive". Relax and enjoy!
Scroll down to meet our team…
 Our Staff:

Head Chef: James Powell
James is a hard working and dedicated chef who has a vast wealth of experience from all around the World and from some of the finest eateries and hotels within the UK.
Outside of the kitchen, James enjoys road cycling/racing and generally life outdoors with his wife and son and his dogs.
In James' case it's not 'Who ate all the pies?' it's 'Who ate all the cake!?' He's a strong leader and loves to bake but if your cake goes missing, ask the Chef!

Adrian Smith
Known as the 'Adi-ator'.  Adi joined us in October 2013 from a long standing job in another quality local establishment. Adi works endlessly 'in the back room' to ensure that everything is tip-top and ready to go.
As long as there is coffee on the go and the odd fried egg and onion butty – Adi is your man and won't let you down.

Sian McKinney
Sian has been with us for some time now after graduating from catering college back in 2010. Sian works consistently and closely alongside head-chef James to ensure the smooth running of the business in particular customer relations and organising the admin side of things.
Sian is very reliable and likeable member of the team – all be it noisy in the mornings!

Sherry Brown
 Our newest recruit – Joining us in 2014, Sherry has already 'found her feet' and slotted into the  kitchen nicely. As the business grows & expands, it is likely so will Sherry's role within the set up.
Sherry is naturally well mannered and has a good nature about her and this shows with customers   as she has built up a good rapport with many of the regulars.
Sherry enjoys 'feeling the bass' and can often be found strutting her moves in the back room!